For your discounted Passport and Visa services be sure to enter our account number 45541 in the box on the upper right side of the first screen. This will help save you some money.

Certifications: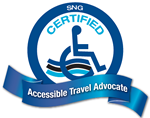 Avalon Waterways - Specialist
Azamara Club Cruises - Five Star Agent
Bermuda Board of Tourism - Bermuda Specialist
Carnival - Bachelors of Fun
Cayman Islands - Dive & Nature Master Specialist
Cayman Islands - Master Specialist Family Travel
Celebrity - Five Star Agent
Costa - Training Academy Graduate
Cunard - Commodore
InnerSea Discoveries - Adventurist
Norwegian Cruise Line - Freestyle Certified
Oceania Cruise Specilist
Princess - Commodore
Regent Seven Seas Univerity Graduate
Saint Lucia Specialist Graduate
SNG Certified Accessible Travel Advocate TM
All about American Safari Cruises

American Safari Cruises
This is a small luxury cruise line. They utilize ships 12-86 passengers in size. Any of the ships are available for private charters as well, and often the 12 and 22 passenger ships are chartered for family vacations. (Call us to book your charter.) The crew are empowered to ensure your cruise experience lives up to your expectations.
As a luxury line you will find virtually everything is included in the price from your pick-up at the airport thru to delivery back to the airport at the end of your cruise. (We can help you secure good air to and from your cruise.)
The cabins are well appointed with memory foam mattresses, TVs with DVD players, and ipad docking stations. The ship has workout equipment aboard, offers find plated dining, has an open bridge policy (for those who want to tour the bridge...you can do so every day), an open bar, and many other things to ensure your vacation is excellent. At the end of your cruise as you will receive a thumb drive with 100s of pictures from your cruise at no additional charge (not what you would expect from a cruise line).
If you enjoy a laid back flexible luxury cruise experience and want to see Alaska, Hawaii, the Snake River, or the Sea of Cortez call us to discuss when you can travel and we will help you select the best available experience for when you can travel. We can be reached at 713-429-1487.
Sister Line InnerSea Discoveries
A moderately priced cruise line offering small ship experiences where flexible sailings allow the crew to put the passengers on the best vacation spots for maximum enjoyment. Like its older sister line the crew are part of the difference here. With between 60-76 passengers and a compliment of crew 20+ the crew will know you by name and are there to ensure your incredible vacation is filled with great memories.
The ships are small enough like her big sister line, to get into the remote and secluded bays of Alaska or Hawaii. This allows you to see the unspoiled natural beauty of your destinations. The captains are skilled enough to put the bow right up to waterfalls draining into the inside passage of Alaska. That makes for a great photo-op.
If you want the small ship experience yet are on a tight budget, give us a call to discuss your vacation experience and how InnerSea Discoveries can be part of the package. We can be reached at 713-429-1487.
Where American Safari Cruises sails
Alaska is the big destination
Alaska is a great place to cruise on the ships of American Safari Cruises. These ships are great for getting in to remote destinations where big ships can't go. Because of this you get a chance to see more unspoiled spots in Alaska than you will with other lines. With these two lines the ships are small enough and manageable enough to get in close to the natural sights folks want to see. When taking the ship in is not practical there are both small zodiac style boats as well as kayaks available for use. The kayaks are for both guided and on your own kayaking around bays, up near glaciers, in the icy waters, and off to the shore for a bit of beach combing.
When at various inside passage sites you will have the services of park rangers while sightseeing for a couple days (which compares to several hours for most cruise ships). This along with the on board naturalists and crew who also sail the waters often thus posses a good knowledge of the area offer a great opportunity to spot nature others miss. The crew know spots where animals hunt for salmon, frolic in the water, and hunt for prey. They can spot a moose in amongst the woods. They know where pods of whales are known to surface. When these animals are spotted, they can easily stop or get up close to let you get a great view and take pictures.
To add to the experience even more flight seeing and guided fishing trips can be arranged for those guests who are looking for these extra experiences. Camping out under the stars in Alaska is another one of the outings possible while on the cruise. You will get to eat and camp on shore around a camp fire enjoying nature at its best.
In addition to Alaska
They also sail the Pacific Northwest (Snake River), Hawaii, and Cortez Sea. These cruises offer a unique way of seeing these destinations. Without a rigid itinerary it is possible for the ship to stop and look at neat sites that come up along the path. The ship can also get into areas inaccessible to other ships allowing you to interact with folks not used to seeing cruise ship passenger.
Kayaking, snorkeling from the ship, swimming off the back swim platform, water skiing, hiking, camping, visiting winery, and enjoying nature are all among the activities (which may vary based on the chosen itinerary) you have available to you. The captain and rest of the crew are there to make your and the other passengers' vacations as memorable as possible. To that end modifications to the schedule to please passengers is part of what they will do. Because the ships carry a very manageable number of passengers from 12-86, it is relatively easy to keep guests desires in mind with regard to modifying the ships travel plans.
Both American Safari Cruises and moderately priced InnerSea Discoveries operate with maximum flexibility. This is one feature that really differentiates how these lines operate compared to virtually al other cruise lines.
You can check out some of the 2012 sailings here.
Check out the Specials on 2011 Hawaii Sailings.
Check out a Christmas Cruise Special, available on other sailing dates as well on the Sea of Cortes Sailing.
Here are a couple of the ships in the American Safari Cruise & InnerSea Discovery fleet.
Pictures are courtesy of American Safari Cruise and InnerSea Discovery.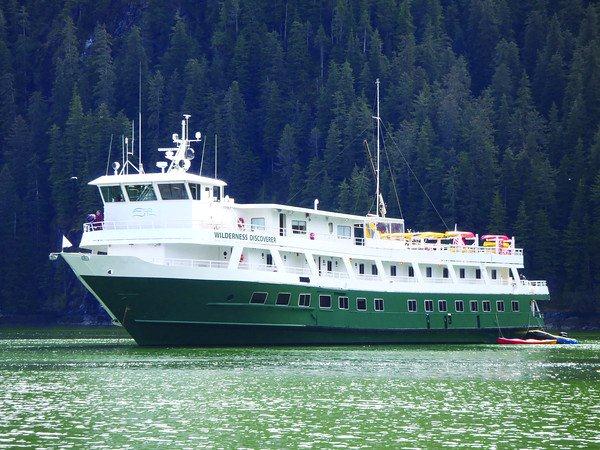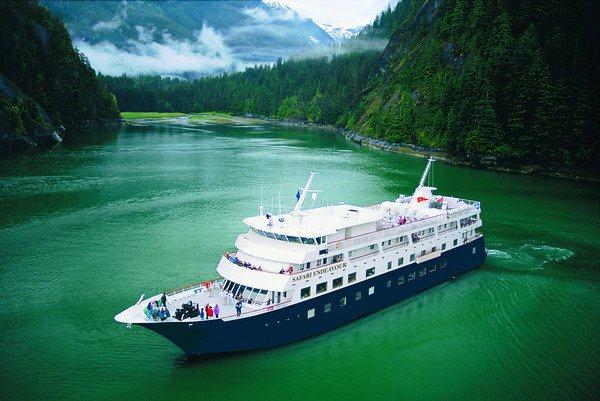 American Safari Ships
Safari Quest; Safari Explorer; Safari Spirit
There are additional ships which will be added when the ship information is available to post on our site.
InnerSea Discoveries Ships
InnserSea Discoveries Fleet Summary
There are additional ships which will be added when the ship information is available to post on our site.
To book an American Safari Cruise or InnerSea Discoveries cruise call us directly at 713-429-1487 to learn more about the ships, sailings, and get your cruise booked.