For your discounted Passport and Visa services be sure to enter our account number 45541 in the box on the upper right side of the first screen. This will help save you some money.

Certifications: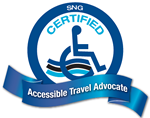 Avalon Waterways - Specialist
Azamara Club Cruises - Five Star Agent
Bermuda Board of Tourism - Bermuda Specialist
Carnival - Bachelors of Fun
Cayman Islands - Dive & Nature Master Specialist
Cayman Islands - Master Specialist Family Travel
Celebrity - Five Star Agent
Costa - Training Academy Graduate
Cunard - Commodore
InnerSea Discoveries - Adventurist
Norwegian Cruise Line - Freestyle Certified
Oceania Cruise Specilist
Princess - Commodore
Regent Seven Seas Univerity Graduate
Saint Lucia Specialist Graduate
SNG Certified Accessible Travel Advocate TM
AMA Waterways

Privately owned AMA Waterways
A family owned business with many family members very involved to ensure guests get the travel experience the family wants delivered to their guests.
Where does AMA Waterways Sail?
Sail some of the World's Top Rivers
Visit Russia, Europe, or the Mekong river in Asia.
In Asia enjoy seeing Cambodia and Vietnam while sailing along the Mekong River. It is a beautiful river where you go back in time many decades and see how some villages have changed little over the years. See boaters who prefer to go down the river the old way without a motor.
In Russia cruise on the you will sail between Moscow and St. Petersburg. Along the way, see a couple of the largest lakes in Europe as well as many old cities with the charm you expect out of old Russian Cities with many artistic sights to see as well.
In Europe cruise on the Danube and Rhine dominate the itineraries You can also see the Black See while on one of these river boats. They will also visit the Christmas markets thru Germany during the pre-holiday season. The Black Forests and Castles of Germany are yet another one of the popular sailings. Plenty of options await you on an Ama Waterways river cruise.
Call us direct at 713-429-1487 to discuss the sailings available when you want to vacation.