Contact Us
Please share your feedback with us, or ask your question using the form on this page.
For your discounted Passport and Visa services be sure to enter our account number 45541 in the box on the upper right side of the first screen. This will help save you some money.

Certifications: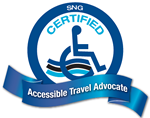 Avalon Waterways - Specialist
Azamara Club Cruises - Five Star Agent
Bermuda Board of Tourism - Bermuda Specialist
Carnival - Bachelors of Fun
Cayman Islands - Dive & Nature Master Specialist
Cayman Islands - Master Specialist Family Travel
Celebrity - Five Star Agent
Costa - Training Academy Graduate
Cunard - Commodore
InnerSea Discoveries - Adventurist
Norwegian Cruise Line - Freestyle Certified
Oceania Cruise Specilist
Princess - Commodore
Regent Seven Seas Univerity Graduate
Saint Lucia Specialist Graduate
SNG Certified Accessible Travel Advocate TM
Brooks Cruise Services
Send your inquiries to:
Attention: Customer Care Center
11606 Highrgove Dr
Houston, TX 77077
USA
Customer Care:
1-713-429-1487
You are welcome to call at any time. If you end up in voice mail, please leave a message including alternative phone numbers so we can reach you as soon as we are able to return your call.
TEXT 713-429-1487 (be sure to identify yourself in first text)
1-281-946-5113