Texas Cruising
Here is more information about cruising out of Texas cruise ports. There are primarily two ports now, Houston and Galveston.
For your discounted Passport and Visa services be sure to enter our account number 45541 in the box on the upper right side of the first screen. This will help save you some money.

Certifications: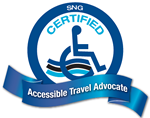 Avalon Waterways - Specialist
Azamara Club Cruises - Five Star Agent
Bermuda Board of Tourism - Bermuda Specialist
Carnival - Bachelors of Fun
Cayman Islands - Dive & Nature Master Specialist
Cayman Islands - Master Specialist Family Travel
Celebrity - Five Star Agent
Costa - Training Academy Graduate
Cunard - Commodore
InnerSea Discoveries - Adventurist
Norwegian Cruise Line - Freestyle Certified
Oceania Cruise Specilist
Princess - Commodore
Regent Seven Seas Univerity Graduate
Saint Lucia Specialist Graduate
SNG Certified Accessible Travel Advocate TM
Texas Home ports and Destinations
Port of Galveston
The port of Galveston is an old port with a lot of history for Texas and really the entire USA. Galveston is home to one of the largest immigration points into the USA in prior centuries. It is also the oldest city in Texas and for many years was the largest.
Presently, the Port of Galveston is home to many oil field supply and service boats as well as oil rig repair yards and dry docks. It is also home port to several cruise ships, some year round and some Winter residents only.
Galveston is now home to many tourist spots as well as historical spots. There is also a top medical school on the island as well as a world class hospital. Many hotels and restaurants dot the roads around the island allowing visitors many options for both lodging and dining. There are several places to park and go out onto the beach. Additionally there are tons of tourist activities in which you can enjoy while on the island.
Port of Houston
Houston built a new cruise terminal several years ago. So far it has been used only by some of the cruises that sailed immediately after Hurricane Ike while the Galveston terminals were rebuilt. The Houston terminal is closer to the airports but unfortunately away from many other activities. It is also a few hour sail in from the Gulf of Mexico making it less attractive while there are still berths open for weekend sailings out of Galveston.
Eventually as we see far more ships sailing from the region again, we will likely see the Houston terminal begin to get more business and ships will sail from Houston. In the meantime check out the sailings from Galveston.
Cruise Ships Sailing from Texas
Other ships have made Galveston a destination, so if you are in Galveston and see a smaller cruise ship know it is likely there for a visit.