Galveston, Texas
Galveston Texas is not only a great home port for several cruise ships but is full of history and great sights to see while here.
For your discounted Passport and Visa services be sure to enter our account number 45541 in the box on the upper right side of the first screen. This will help save you some money.

Certifications: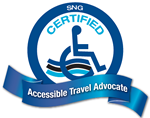 Avalon Waterways - Specialist
Azamara Club Cruises - Five Star Agent
Bermuda Board of Tourism - Bermuda Specialist
Carnival - Bachelors of Fun
Cayman Islands - Dive & Nature Master Specialist
Cayman Islands - Master Specialist Family Travel
Celebrity - Five Star Agent
Costa - Training Academy Graduate
Cunard - Commodore
InnerSea Discoveries - Adventurist
Norwegian Cruise Line - Freestyle Certified
Oceania Cruise Specilist
Princess - Commodore
Regent Seven Seas Univerity Graduate
Saint Lucia Specialist Graduate
SNG Certified Accessible Travel Advocate TM
Galveston as Home Port and Destination
Galveston as Home Port
Galveston is home port at least part of the year to several nice ships. It is a short drive down the freeway from Houston's William P Hobby airport and a bit longer of a drive, also down the same freeway from George Bush Intercontinental Airport, which shortly will have non-stop flights to all major areas of the world on a nearly daily basis.
Galveston has plenty of hotels and other venues and activities to keep you busy pre or post cruise. It is a great destination in its own right.
Galveston as Destination
Galveston is a Historic Island City. It was home to one of the largest immigration points into the United States in years of growing immigration to the USA. This has been a major port in Texas for decades.
Galveston is filled with Victorian architecture which has survived several major hurricanes. Speaking of hurricanes, Galveston is home, sadly, to the largest single loss of life for any recorded natural disaster in the USA with thousands washed to sea during the storm of 1900 (back before names were used).
Galveston has strong ties to the oil industry with helicopters leaving Galveston's airport for rigs far out in the Gulf of Mexico. Pelican Island is home to many of the offshore supply vessels and a shipyard or two who specialize in repairing oil exploration and production rigs.
There are tons of nice beach spots to visit while on the Island. Of course that brings with it plenty of bikini clad tourists and tourist shops to grab you souvenirs. This island is ready to host visitors year round with great food, friendly people, and a good infrastructure for hosting everyone.
Ships Sailing out of Galveston