For your discounted Passport and Visa services be sure to enter our account number 45541 in the box on the upper right side of the first screen. This will help save you some money.

Certifications: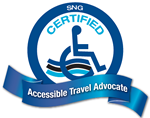 Avalon Waterways - Specialist
Azamara Club Cruises - Five Star Agent
Bermuda Board of Tourism - Bermuda Specialist
Carnival - Bachelors of Fun
Cayman Islands - Dive & Nature Master Specialist
Cayman Islands - Master Specialist Family Travel
Celebrity - Five Star Agent
Costa - Training Academy Graduate
Cunard - Commodore
InnerSea Discoveries - Adventurist
Norwegian Cruise Line - Freestyle Certified
Oceania Cruise Specilist
Princess - Commodore
Regent Seven Seas Univerity Graduate
Saint Lucia Specialist Graduate
SNG Certified Accessible Travel Advocate TM
Pullmar Cruise Line
Who is Pullmar
Pullmar is one of the small lines owned by Royal Caribbean. At this time they do not market to the US market as they aim their marketing efforts at Spanish people living in Europe.
Where do they sail
Pullmar typically sails the Mediterranean
In addition to the Mediterranean Pullmar has been found sailing out of Mexico to the Caribbean on a seasonal basis.
We recommend sailing instead on big sister line Royal Caribbean.
Call us at 713-429-1487 directly to discuss if you do want to book this or any other cruise line.